Programs
Members will find signup and contact information in the Members Only Area.

Employers Resource Association
Serving over 1300 employers in Cincinnati, Dayton, Columbus, Northern Kentucky and Eastern Indiana … your trusted local resource for HR answers, advice, training, and the latest HR news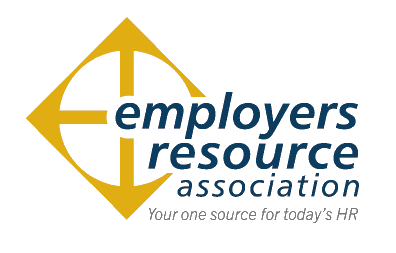 … keeping you current, compliant and competent, all while saving you time and money. Visit our website www.hrxperts.org.
Your membership dues investment includes:
HR Hotline
HR Solutions Center
On-Line Surveys for Participating Members
Members Only Website
ERA Employee Handbook/Policy Manual Templates
Monthly Newsletter
Benefit Trust
. . . affordable medical care to protect you and your family.
OFDA's self-insured health care program, offers medical coverage, dental benefits, life insurance, and a prescription card at extremely competitive rates.

Master Trust Program
. . . we do more to earn your trust.
A new type of Trust Product is now available to every member of OFDA! The product will capture all market growth with the additional protection of a minimum crediting rate. The account is professionally managed by our Trustee, Bank One/JP Morgan Asset Management. To obtain the current crediting rate, please call the OFDA office at 800-589-6332.
Please ensure that you have the updated Master Trust forms which are available for download on the members only: forms page
What are the features and benefits of the Master Trust?
Trust Account actively managed by J.P. Morgan Asset Management with a minimum return secured by a reserve account. The minimum credited rate is credited pro-rata monthly and compounded annually.
Claims for preneed contract Completions will be paid out on the greater value of the market value of the contract or the minimum credited rate value.
Transfers out of trust and cancellations will be paid on the market value of the contract.
How does it work?
Contracts are valued each month to the market value of assets.
Contracts are valued using the minimum crediting rate.
A reserve charge is made to each contract and set aside into a Reserve Account.
If, at time of Completion, the market contract is less than the credited rate value, a charge for the difference is made to the Reserve Account.
The Crediting Rate and the Reserve Account Charge will be reviewed annually.
Both the Crediting Rate and the Reserve Charge may be changed at the direction of the OFDA Master Trust Committee.
Ohio Funeral Directors Association has teamed up with FuneralCE
to bring you quality Funeral Director and Embalmer continuing education courses with a state-of-the-art delivery system and courteous customer service.
Complete up to 9 hours of CE online!
WebCE's state-approved online CE courses allow you to review the study materials at your own pace at any time.
Complete your exams online, receive instant pass/fail results, and print your certificates of completion immediately!
Ordering is easy!

Click on COURSE CATALOG, select your license type and select your course(s) or call us at 866-332-8423.
When ordering by phone, make sure you tell your customer service representative that you are an Ohio Funeral Director Association member, and you need Funeral Director and Embalmer CE. You could be reading your first course in just 10 minutes!

Click here if you need Insurance CE credits
Answering Service
Answering Service for Directors
ASD is the leader in answering services and call support for funeral professionals. Family owned and operated, ASD blends state-of-the-art technology with an experienced team of knowledgable call specialists that possess a high level of understanding of the funeral process. The company's intensive, 6 month training programs ensures that the potential value of every call is recognized and communicated to directors in the most cost efficient way.
ASD's custom-built systems, innovative mobile tools and sophisticated ASD Mobile app bring cutting edge technology to funeral homes and funeral related businesses of all sizes. For OFDA members, ASD offers an extended, 8 week free trial period.


Music Licensing
Purchase Your 2013 Music License From NFDA For Only $235; You Won't Find a Lower Rate Anywhere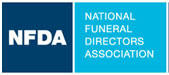 Before the year ends, be sure to purchase a 2013 music license for each of your locations. With NFDA, you pay only $235 per location – the absolute lowest rate available in funeral service – for a music license covering all three licensing organizations, BMI, SESAC and ASCAP. Click here to read more at the NFDA website.
Preneed Insurance
Funeral Directors Life Insurance Company
See how the OFDA's endorsed pre-need insurance provider can improve your current pre-need program right now! FDLIC offers competitive commissions, Merchandise Protection, effective lead generation ideas and many other value-added services.


Property and Casualty Insurance
. . . specialized coverage for your funeral operations.
As an OFDA member you can obtain Property and Casualty Insurance at competitive rates through a State Auto agent in your area.


Workers' Compensation
. . . dramatic cost savings while protecting your staff.
Save significantly on your workers' compensation premium by joining the Ohio Funeral Directors Association's (OFDA) workers' compensation program administered by CareWorks Consultants, Inc. (CCI).
We partner with CareWorks Consultants to deliver the most significant cost savings to our members. CareWorks Consultants embraces a results-oriented approach that fully integrates safety prevention and risk control with aggressive claims management to deliver a significant return on investment. The OFDA and CareWorks Consultants can analyze your company to determine the BEST workers' compensation premium-saving program for you.
Group Rating – CCI's group rating program is the only plan endorsed by the OFDA. In 2012 the program's estimated return on investment averaged 145%.


Group Retrospective Rating – This program offers premium savings projected in exceeding 60% and can be a great alternative for companies unable to qualify for traditional group experience rating.


Deductible Program – This program offers discounts on premium rates in exchange for accepting a specified deductible amount.


100% EM Cap – Companies becoming penalty rated for the upcoming policy year can have increases to their Experience Modifier (EM) limited, or capped, at 100%, thereby limiting rate and premium increases.


Other Alternative Rating & Discount Programs – Drug-Free Safety Program, One Claim Program, Safety Council, Salary Continuation, $15K Medical Only Deductible and others.


Self Insurance – Companies pay compensation and medical costs directly for work-related injuries avoiding escalating reserves and premiums charged by the Ohio Bureau of Workers' Compensation. CareWorks Consultants serves more Ohio self-insured employers than any other third party administrator.
Careworks Consultants, Inc. (CCI) is proud to be the administrator of the OFDA's workers' compensation group rating program. 404 OFDA members are projected to save over $284,525 in 2012 due to long term discounts, high savings, program stability and comprehensive quality services.
As a result of their best-in-class service, CareWorks Consultants has consistently maintained a 97% retention rate - one of the highest in the industry. Put their team to work for you. Join OFDA Today!

Professional Education
. . . ongoing training to make you the best you can be.
OFDA provides regularly scheduled classes and seminars to keep you on the leading edge of the latest techniques and technology. OFDA's educational opportunities are specifically designed to help you earn Continuing Education Units (CEUs).

Resource Center
. . . support materials at your fingertips.
OFDA maintains a complete library of books, brochures and videos you can borrow or buy for bereaved families, support groups, schools, etc.

Newsletters
. . . news on issues important to you.
Your membership entitles you to OFDA's quarterly publication, bringing you commentary and the latest professional news.
Member Services Committee
. . . always looking out for you.
OFDA's Member Services Committee meets regularly to review new services for you. The committee is dedicated to bringing you new benefits for your funeral home and your employees. Please notify OFDA to make your suggestions.